Extensive experience in the analysis and design of toll building structures and foundations, and particularly of complex structures for heavy industrial facilities such as process towers of cement plants, silos, mill foundations, and nuclear plant structures. He has extensive experience and deep know-how in linear and non-linear finite element analysis and design of structural and foundation systems subjected to both static and dynamic excitations, particularly seismic, wind and machine excitations. Extensive professional experience in structural designs of reinforced concrete and steel structures in Germany, USA, Spain, and South America, particularly Argentina, Bolivia, Peru, Chile, Brazil and Colombia. Extensive experience in large machine foundation designs attending vibration mitigation, in structural retrofit and structural reliability, in soil-foundation-structure dynamic interaction analysis, and the design of large multicell silos.
His experience covers also the development of accurate constitutive models for concrete, soils, mortars, and other structural materials to be used in non-linear computational analysis of structural behaviour. He published 41 research articles in indexed journals, 12 articles in indexed books, and has over 150 presentations in conferences and congresses, among of them, 18 as a keynote speaker.
Mr. Keough is an experienced mining executive with over 35 years of practice in the mining industry including, exploration, engineering, mine operations (Open Pit and Underground), corporate development, contracting, consulting, projects and construction. His extensive geographic and corporate mining experience ranges from: Latin America, North America, Europe, Africa and Asia Pacific. He has direct experience in a number of commodities including precious metals, base metals, mineral sands, and lithium and has held a number of executive director positions with both private and public companies in Australian and Canada, with broad experience serving on Board audit committees, sustainability committees and compensation committees.
During his 35-year career, Mr Keough worked for Placer Dome (Australia), Minera Alumbrera (Argentina), and spent 6 years with Goldcorp Inc in key corporate development, and operational roles in numerous countries before his appointment as Executive Vice President and Chief Operating Officer for Crocodile Gold.  He later served as Executive Director and Chief Operating Officer for Goldrock Inc, which successfully permitted for construction the Lindero gold project (Argentina) which was subsequently acquired by Fortuna Silver Mines Inc.
Mr. Keough holds a bachelor of science and post graduate diploma (Mineral Economics) from James Cook University (Queensland) and is a Fellow of the Australian Institute of mining and metallurgy and is an accredited Chartered Professional (Management). He also holds open-pit mine manager's certificates of competency (Western Australia).
Nestor is an Industrial Engineer and Project manager with a strong leadership profile, focused on developing projects and operations within budget and schedule. Experienced working with projects in Argentina, Brazil, Mexico, and Russia. Successful experience managing industrial and engineering projects, in highly demanding environments. Experienced working with multicultural, multidisciplinary and intercompany teams of professionals. Great skills for organization, planning and negotiation. Experienced in the execution of field project, field operations, and engineering projects.
Nestor was the General Project Manager of the Lindero EPCM Project. He was in charge of the following:
Coordination of the development of the Detailed Engineering for the construction of the entire project including Civil, Structural, Mechanical, Piping, Electrical and Instrumentation and Architectural for all areas of the plant, excluding the mine and associated roads.
Coordination of the Procurement services of the project to develop the specifications, bidding process and the purchase of all equipment and services necessary to complete the construction, start-up and commissioning of the plant.
Coordination of the Construction Management services of the entire project at different stages with the objective of ensuring, through close monitoring, the coordination and correct execution plan in accordance with the Master Schedule, CAPEX and updates. Emphasis was placed on following the technical specifications developed throughout the engineering phases with rigorous measurement and quality control systems.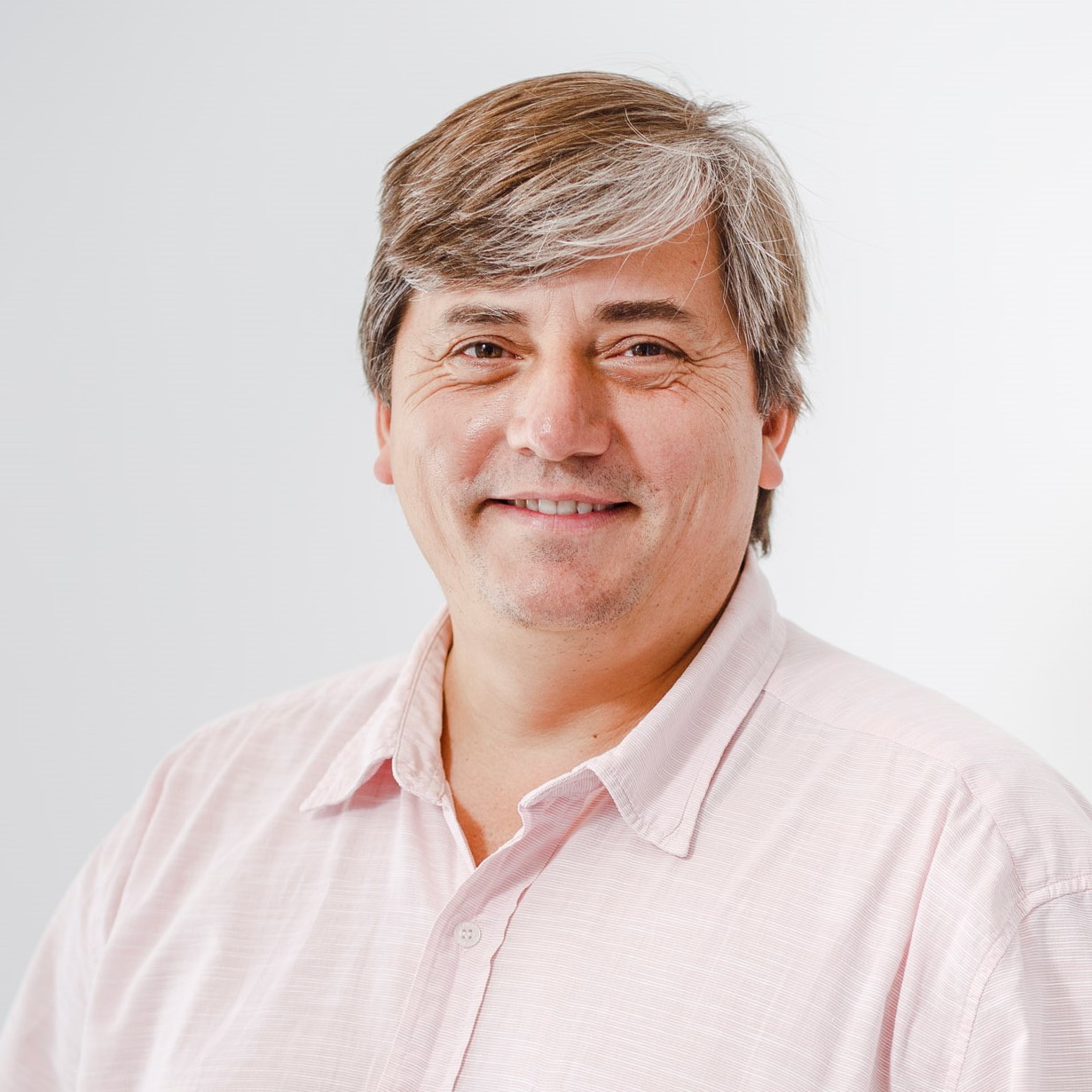 Pablo is a Certified Public Accountant with a degree obtained at the National University of Tucuman, Argentina, where he also took postgraduate courses in Business Administration. He has extended experience in financial evaluations and project feasibility, particularly regarding companies related to engineering and construction management businesses.
At SAXUM he is also in charge of Project cost control, analysis and follow-up. Pablo has been working at SAXUM for over 12 years. His responsibilities cover multiple activities including the financial and tax control of all SAXUM companies in Argentina, Brazil and the USA, as well as their intercompany balances. For this purpose, he manages the different tax companies of SAXUM in the countries of our subsidiaries. He also follows up the monthly certificates issued by all SAXUM project managers in our different subsidiaries.
General Manager North America
Extensive experience and technical knowledge in Steel Plant Studies, Project Management, Start-ups and Commissioning. International assignments in the Iron & Steel and Minerals & Metals industries in North/South America, Australia, the Middle/Far East and Europe have led to extensive experience and technical knowledge in Steel Plant Studies, Project Management, Start-ups and Commissioning, BD, Technical Marketing, Operations, Consultancy, Due Diligence and Technologies Assessments across different industries, cultures, languages and regions.
With over thirty years experience, he has worked for Samsung C&T, WorleyParsons, Rio Tinto, Hatch, Danieli and Acindar in Chile, Brazil, Australia, USA, Italy and Argentina.
Extensive experience in SAXUM through the management of multidisciplinary engineering teams for industrial projects in different countries of the Americas, Asia and Europe. Provided with a solid background in mechanical designs of industrial facilities, particularly regarding cement, lime, and mineral processing ones, his efficient Managerial action and close Project control procedure has led to successful project executions. Eloy is strongly focused on the project's objectives regarding quality, cost and schedule while keeping excellent and close communication with SAXUM clients. His experience also includes many years attending Brazilian projects of SAXUM which has provided deep knowledge of the standards and procedures in Brazil.
VP Business Development – South America
Expertise in EPCM projects in mining, oíl, gas, and infrastructure. 18 years of experience in different countries, within Argentina, and in Brazil, Chile and Bolivia. Logistics Specialist, and responsible for coordinate Logistics activities onshore, off-shore, foreign trade, customs clearance management. Supply management, purchasing activations, administration of supplies expediting in 9 countries simultaneously, including management of subcontractors or associated services, transport coordination, administration of machinery, equipment, light and heavy fleet; as well as general services, camps and warehouses.
Constanza is an Industrial Engineer from the National University of Tucuman, Argentina, she also has an M.Eng. Project Management degree obtained in Hochschule Biberach in Germany.
At SAXUM she is in charge of Commercial & Business Development, She is responsible to coordinate all the commercial actions carried out at SAXUM, including each SAXUM companies in Argentina, Brazil and USA. Also, she has extended experience working with multicultural, multidisciplinary and intercompany teams of professionals for engineering and construction management projects. Constanza has excellent communications skills and a Strong leadership and team working profile.
Marketing Coordinator and Business Development Officer – Australia
Melanie has a marketing, communication and commercial background which is applied both in the Marketing and Business Development area of the company. Currently, she is based in Perth in charge of the Business Development of the company in this country. In charge of the build-up of Market Research and growth of business in the Mining, Minerals Processing, and Cement & Lime industries in the region. Her position is fundamental to find new opportunities and develop Brand recognition in the APAC region.
More than 9 years of experience in management for industrial projects. Proved capacity to manage large and multidisciplinary teams from around the globe. Wide understanding of engineering procedures. Currently, he is the Engineering Manager at SAXUM, where he's in charge of the coordination and interaction between the different Structural, Mechanical, and Electrical Engineering groups. Also, he participates in numerous projects in Argentina, USA, and Brazil holding an essential role during the execution of them to ensure their quality and development, simultaneously supporting a philosophy of continuous improvement on the processes of the company.
VP & Project Director North America
Experienced chemical engineer with a solid background in cement and lime processes. Proven capabilities for assessing optimal technology for greenfield, upgrades and expansion projects of the cement and lime industries. Engineering leadership capabilities and extensive experience in the management of multidisciplinary engineering teams. Wide professional recognition in the American and international cement industry.
During his 17 years in the cement industry, Kevin has acquired a wide experience, including process control and optimization as well as developing and maintaining quality standards and plant technical, safety, and engineering support programs. In management roles, Kevin facilitated production optimization as a production manager and led overall plant operations as a plant manager. Kevin is a highly experienced team player who works closely with SAXUM's project managers, discipline engineers and designers and is seconded by assistant project managers and full support from SAXUM's project controls group.
Sr Mechanical Lead Engineer & Construction/Erection Manager
Wide experience in mechanical and process engineering and engineering management of gold/copper mining, lithium, and cement projects. Deep knowledge of the mechanical, process, and piping engineering and related technologies for the mineral processing industries. Strong and proven capabilities for quality management, reliability-centred maintenance and tribology.
Through his relevant experience in the industry, Marcelo has acquired Deep and broad knowledge of the cement and mining technologies and their engineering features and requirements. In his current role, he is the main responsible for SAXUM's production quality in every mechanical deliverable, as well as for the selection and leadership of the mechanical engineers/designers of our company.
Senior Engineering & Project Manager
Extended experience and proven expertise in Managing, Planning, Programming and Controlling of Engineering designs for industrial facilities in all different phases, including feasibility, conceptual, basic, detailed engineering and request for information attendance during construction/erection phases. Deep knowledge of the complexities involved in the coordination of multidisciplinary teams for the development of engineering designs of industrial facilities. Expertise in implementing and following up quality control procedures for engineering designs. Strong orientation to procedures, codes, specifications, and design criteria, as well as cost-effective and value engineering solutions. Strong focus to contractual terms follow-up regarding engineering scopes, design criteria, specifications, schedule and quality.  Proven capabilities to develop and deliver Trade-Offs Analyses, Scoping studies, Pre-Feasibility and Feasibility Studies in Mining and Infrastructure Projects.
Group Lead Electromechanical & Instrument Engineer
Coordination of electromechanical engineering teams in the development of projects related to industrial facilities; Project engineer in electromechanical engineering projects for industrial facilities; design of electrical lines, evaluation of CapEx, short-circuit, protection, etc. Responsible for electromechanical erection supervision in cement industries. Follow up and technical solution of Requests for Information from Electrical and Mechanical Erection Company.
Deep knowledge and capabilities in the design, specification and sizing of electromechanical systems and components of the mineral processing industries, particularly regarding lithium, gold, silver, copper, cement and lime projects.
Quality and Procedures Manager
Over 9-years´ experience in EPC and EPCM projects for the Engineering, Purchase and Supply Chain departments. International experience in field and office for large-scale mining projects. Proven strong leadership in major projects for the mining industry.  Responsible for piping design, procurement, vendor management and strategic support in terms of processes and tools, negotiation and contracts with vendors for services and goods to support Operations.
Verónica is a Civil Engineer with extensive experience in cement and mining projects. Proficiency in the design of steel and concrete structures. Extensive knowing of national and international standards. Technical assistance in civil works. On-site assistance in building projects.
Senior Mechanical Engineer
Esteban is a Mechanical Engineer with solid knowledge of Piping. Five years' experience in mechanical engineering in several positions in the sugar industry. Ten years' experience working for Mining and Cement Industries.
Senior Civil/Structural Engineer
Luis is a Certified Civil Engineer with a degree obtained from the National University of Tucumán, Argentina. He has extensive experience in the design and calculation of buildings and structures made of both concrete and steel. It stands out in the design of foundations for vibrating machines, and the analysis of the interaction of these foundations with the environment.
At SAXUM he is in charge of engineering project leadership. Luis has worked at SAXUM for over 12 years. His responsibilities cover different tasks such as the leadership of staff for the development of different company projects, preparation of material estimates (BoQ), proposal analysis.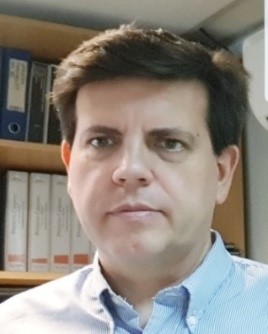 Civil/Structural Engineer
Civil Engineer with experience in design, calculation of steel structures and reinforced concrete structures, designs of the infrastructural project, site engineering, project planning and follow up of industrial projects. His professional background includes design and calculation for cement, grain industries, oil and gas and mining industries, both in revamping projects, greenfield and brownfield projects; owner engineering and constructability assessment in the call of tenders for the design competition, and site engineering coordinator. He has also coordinated the seismic HASOP development for the Incahuasi Oil and Gas Project where buildings, structures and systems were classified and later designed in accordance with the requirements of performance-based on seismic design.
Civil/Structural Engineer
Experience in computational analysis: calculation and modelling of foundations and superstructures for industrial facilities. Deep knowledge of American Standards for concrete and steel constructions. Experience working with multicultural, multidisciplinary and intercompany teams of professionals.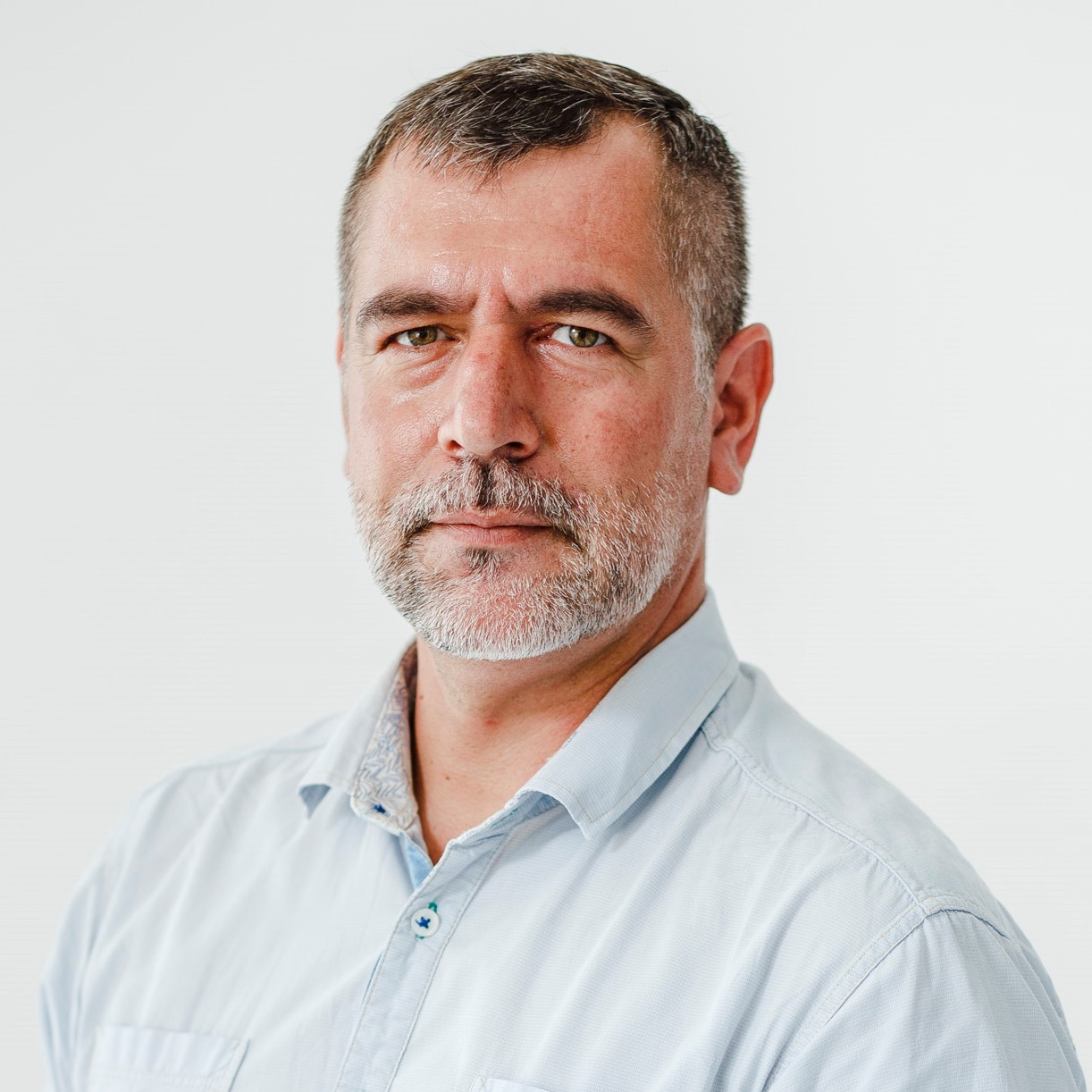 Senior Civil/Structural Technical & Site Supervisor
More than 15 years of experience in cement and mining projects. Extensive experience in development of TEKLA models & drawings, CAD drawings, quantities calculation of steel and reinforcement, pre-design and design of steel and concrete structures. cement and mining projects.
Sofía is a Chemical Engineer, graduated at Universidad Nacional de Tucumán – Argentina. At SAXUM, she applies her analytical and detail-oriented skills to implement and maintain the management systems of different areas. She has certified proficient English skills including a special course in Australia, and knowledge about audit and mining processes.
Electrical Project Engineer
Bruno has +3 years of experience in mining projects in the fields of Engineering, Site Engineering and Site Supervision. Extensive electrical engineering software management: Autocad Electrical, DigSILENT, Etap, Elplek, MATLAB and ATP Draw. Experienced working with multicultural, multidisciplinary and inter-company teams of professionals and fully fluent in English. His fields of interest are electrical studies (short circuit, load flow, protection coordination), transient phenomena and power transmission. In addition, He has knowledge of 132kV high voltage facilities
Andrés is a Civil Engineer with extensive experience in cement and mining projects. Check-up of national and international standards in preliminary drawings and construction drawings. Technical assistance in civil and mechanical works. On-site assistance in building projects
Information System Engineer with more than 30 years of experience in the IT sector. Focused on opensource technologies, telecommunications, operating systems, infrastructure services, data centres, networks, systems auditing, information security and distance education solutions. Focused on providing services committed to defending the interests of the client, leading teams of high technical value and professional ethics. Specialized in the development of technological projects for demanding clients, from design to implementation, with extensive professional experience leading teams and projects.
Carolina is a business lawyer, with a degree obtained from the National University of Tucumán -Argentina, where she also took postgraduate courses in Contract Law and others. She has extensive experience as an internal legal advisor and has participated in industrial, real estate and mining plant projects, especially concerning the negotiation and drafting of construction and engineering contracts. At SAXUM Carolina, she participates in various bidding processes and carries out legal monitoring of all projects in progress until their completion.
Isabel is in charge of the Assistance to the CEO and general support to Administrative and HR areas in the company. She has over 30 years' experience in translation in different areas. Developed skills. Proactive and challenge-driven. Outstanding problem-solving capacity.
Administrative accountant with more than 5 years of experience in the tax, labour and internal audit areas in companies in the field. During these years he managed to the improvement and management of both tangible and intangible assets, in search of greater economic efficiency.
IT specialist in computer networks, LAN and WAN. Certificate in CISCO CCNA routing and switching networks, CCNA Cybersecurity operations, CISCO CCNA network security. Extensive knowledge in commissioning, launching and maintenance of workstations and servers in business environments; constantly providing solvency and efficiency to each service request.
System Analyst. Certified in routing networks and commuting CISCO CCNA 1, 2, 3 and 4. Specialist in IT networks LAN and WAN. Great expertise in technology and information systems. Communication skills to provide immediate assistance to users keeping high standard level of service.
Civil/Structural Engineering Manager N.A.
Val is based in SAXUM's North American office in Irving, Texas and brings over 40 years of Civil/Structural engineering experience in the cement, oil & gas and power industries. Val earned his B.S. Construction Engineering Technology degree from Texas Tech University and his Master's degree in Civil Engineering from The University of Texas at Arlington. He is a licensed professional engineer in eleven states in the United States and has been a licensed engineer for 36 years.
Regional Commercial Manager – Africa
More than 10 years of experience in the mining industry, particularly in Copper and Gold processing plant engineering, projects and maintenance. Extensive experience in Engineering, Maintenance and Management Projects.